Congressman Farenthold Reintroduces the Protecting Honest Fishermen Act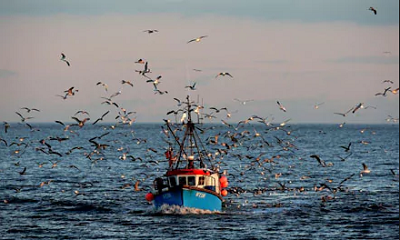 Last week I reintroduced a bill to cut down on seafood fraud and protect honest American fishermen. The Protecting Honest Fishermen Act will level the playing field for American fishermen who play by the rules and have to compete with foreign fishermen who mislabel products.
H.R. 3108 will require all seafood sold in the United States to be traced from bait to table. Currently, American fishermen already have to provide this information, but foreign seafood suppliers don't have the same regulations.
It's important to level the playing field and protect the hardworking men and women in the seafood industry. American fishermen shouldn't be at a disadvantage to foreign fishermen especially here in the United States.
This legislation will improve systems for seafood safety, legality, traceability, and consumer information.